Justice For Our Neighbors
In October, 1999, Justice for Our Neighbors was begun at Whitfield United Methodist Church in Sioux City, Iowa, under the sponsorship of the General Board of Global Ministries, and managed by the Refuge Unit of United Methodist Committee on Relief (UMCOR). Two attorneys from Maryland came to train and hold the first immigration legal clinic. They were Janet Horman and Jacqueline Bradley. At that time the Refuge Unit of UMCOR was managed by Lilia Fernandez, who had been a Cubanrefuge when she was a college student. Her compassion for immigrants and refuges was sparked by the changes made to immigration laws by the 1996 Immigration Reform and Immigrant Responsibility Act passed by Congress.
The Des Moines JFON legal clinic was then begun in the spring of 2000, with the monthly legal clinic held at Grace United Methodist Church and the office initially located at Trinity/Las Americas United Methodist Church.
Attorneys from JFON in Washington D.C. flew in once a month to supervise the clinics and advise the clients. Volunteers coordinated the clinics and conducted interviews. In 2001 the three sites worked together to hire an attorney who was located in Omaha and drove to Sioux City and Des Moines twice a month for clinics and follow-up appointments with the clients. The program continued to expand; Iowa and Nebraska each became separate JFON regions with their own attorneys. In 2008, Iowa hired a second full-time attorney, and in January 2012, a fifth clinic site was added, in Ottumwa, Iowa. Currently one attorney serves JFON sites in Storm Lake and Des Moines while the other serves the JFON sites in Cedar Rapids, Columbus Junction, and Ottumwa. In October, 2014 a sixth legal clinic site was added at the Decorah United Methodist Church. A sixth site was added in January of 2017 at Marshalltown's First United Methodist Church, with support by Hope United Methodist Church.

Although we are historically a project of The United Methodist Church, Iowa Justice For Our Neighbors is looking to the future. We know that congregations in many denominations and faiths are looking for opportunities to welcome the newcomers in their communities, and we believe our program offers such an opportunity. We want to expand by inviting representatives from other faiths and denominations to serve on our board and volunteers to serve at the legal clinics. Financial support is needed and is an important way for congregations to be involved. In return, Iowa JFON speakers welcome the chance to provide a space for faith-based dialogue on immigration issues and to present information about immigrants, their experience, and the gifts they bring to our communities.

Click here for more information about Iowa Justice For Our Neighbors.

Click here for more information about National Justice For Our Neighbors.

Justice for Our Neighbors can make the difference between life and death for the families of refugees. This stark fact is movingly portrayed in a new video from National Justice for Our Neighbors office. You will more fully understand the importance of the ministry of JFON much better when you see this video about James, a refugee from Africa, and the predicament of his family. This story helps us understand the special mission that the United Methodist Church offers through JFON.

Click HERE to view the video.
Staff:
---
Racheal Duang
Racheal Duang joined JFON as a legal assistant in 2016. She attended ISCAH Veterinary medicine in Havana, Cuba before coming to United States of America. She received her associate in Human Services from CERO COSO Community College in California. In 2012, Racheal and her family went to Kenya where she continued her education and was awarded a BA from Griffin College in Nairobi, Kenya. Racheal is fluent in seven languages including English, Spanish, Arabic, and South Sudanese dialects (Nuer, Anyuak, Dinka, and Shilluk). She served as the Chairwomen for South Sudan Women Cry for Peace (SSWCP) between 2014 and 2015 before returning to the United States in 2015. Racheal has three girls: Mer (8-years-old), Apiew (7-years-old) and Nyaguich (one-years-old).
---
Marcos Lester
Marcos joined JFON as Intake Specialist in October 2017. Originally from Nicaragua, he graduated from Augsburg College in Minneapolis, with a BA in Biology. Before coming to JFON, he worked as a canvasser for a non-profit in Minnesota, then moved to Iowa where he worked in a laboratory doing nutritional testing. He is fluent in Spanish and English. At JFON, Marcos coordinates all the appointments for monthly meetings and handles data reports from our services.
---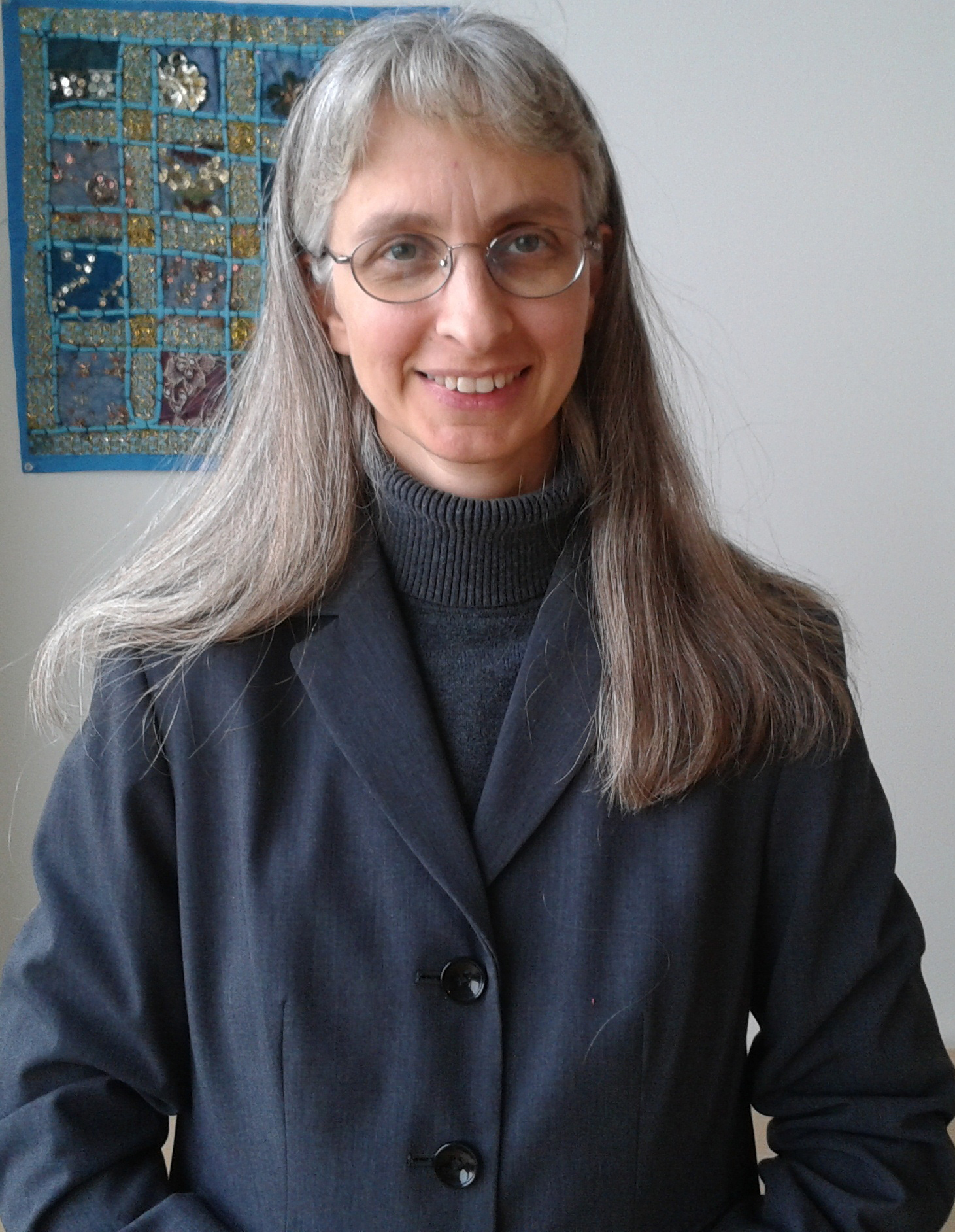 Ann Naffier
Ann Naffier joined JFON as the Eastern Iowa Site Attorney in 2014. Ann received her BA from the University of Iowa and graduated with highest honors from Drake Law School in 2011. Before joining JFON, Ann Naffier was most recently an associate attorney in the Immigration Department of the Davis Brown Law Firm in Des Moines, where she worked for two and a half years. Before law school, she worked for the American Friends Service Committee, a Quaker non-profit agency in Des Moines, for 12 years. There she was a BIA accredited representative and provided immigration counseling and legal services to immigrants and refugees. Ann worked for several years on the U.S.-Mexican border with refugees from Central America at Annunciation House in El Paso, and Casa Marianela in Austin, Texas. Ann is licensed to practice law in Iowa. She is fluent in Spanish. Ann is married to Oscar Porras, who is originally from Nicaragua, and they have two sons: Etienne (17 years old), and Seth (13 years old).
---
April Palma
April Palma joined JFON as the unaccompanied minors attorney in March 2015. April grew up near Denver, CO and graduated from the University of Colorado at Boulder with a degree in Political Science and International Affairs in 2011. She received her law degree from Drake Law School in 2014. During Law school April clerked for Iowa Legal Aid and represented individuals in the Tax Clinic. April is licensed to practice law in Iowa and is fluent in Spanish.
April lives in Clive and when not engaged in the practice of immigration law enjoys baking cakes, reading, and playing with her puppy Oliver.
---
Alexander Cardenas
Alexander Cardenas had joined Justice for Our Neighbors as an attorney. He was born and raised in Bayamon, Puerto Rico. After graduating from Colegio Marista de Guaynabo, he pursued a college education at Villanova University majoring in Finance. While at Villanova, he started to realize that he wanted to help others pursue their dreams in the United States. After graduation, he began his legal studies at Creighton University School of Law. While at Creighton, he completed a masters in Government and Leadership because of his desire to know more about the processes of the US government and to gain leadership traits. He was able to work at an Immigration law firm in Omaha where his passion to help others pursue their dreams in the US was finally met. Once he graduated from Law School, he moved to Des Moines and accepted a position with Iowa Justice for Our Neighbors.
"JFON encompasses all of the ideals of justice and equality that I have always thought the US stood for. I am beyond excited to start working and helping others fulfill their dreams and get the best representation they deserve during these times in the United States," said Cardenas.
---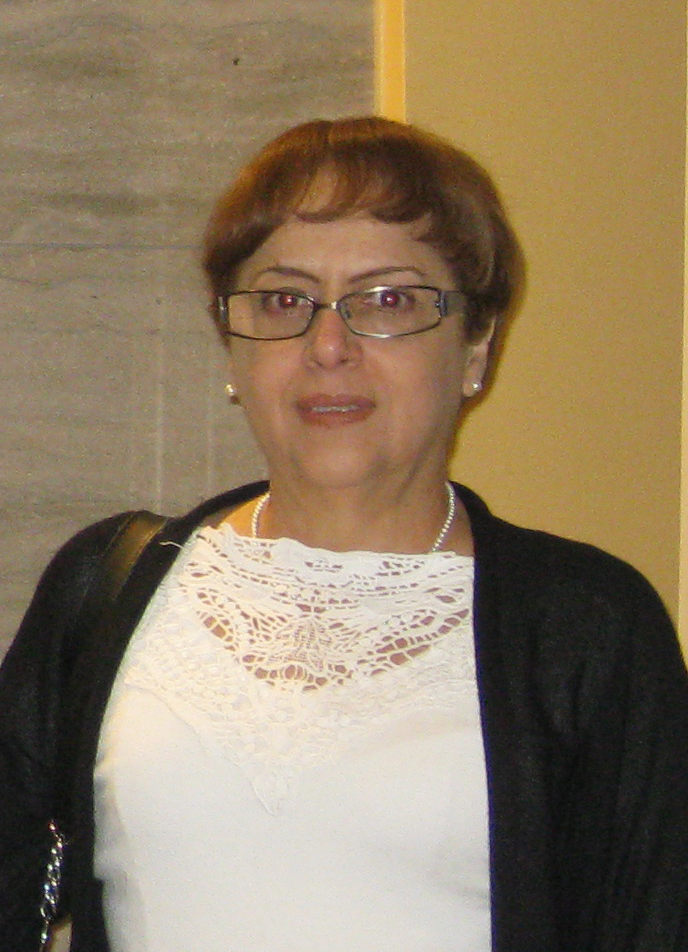 Grisell Herrera
Grisell Herrera, born in Havana, Cuba, has been the Office Manager with JFON since December 2009. In that role, Grisell spends much of her time interacting with clients. JFON Attorney Brynne Howard describes Grisell as "exceptionally conscientious and detailed, welcoming, gracious and the kind of person who – on daily basis - goes out of her way to assist people."
---
Laura Mendoza
My position is as a Domestic Violence legal assistant/administrative assistant here at Justice for Our Neighbors.
I have worked for Sonia Parras Law office as a legal assistant. I also worked for the Iowa Coalition against Domestic Violence/MUNA as specialized immigration Legal advocate (SILA).
I have been volunteering for Ronald MC Donald's charity house, Holy Family School, meals for the heartland and LUNA .
I am studying at DMACC (liberal Art).
I am married and have three beautiful kids. I love to bake cakes and spend time with my kids.